Best Deals on Jaipur Taxi Fare
Car Type

Car Model

Features

Total Fare

HMC Budget Maruti Suzuki WagonR, or similar

Super Saver Deal
Free Cancellation

Rs.1,680

Rs.1,495

Fare Breakup

Base Fare :

Rs.1,495

ServiceTax (@ 5%):

Rs.75

Total Fare :

Rs.1,570

Inclusions

Distance Included :

80 KMs

Duration Included :

8 Hours

Waiting Time :

30 Mins

Exclusions

Extra KM beyond 80 KMs:

Rs.9.5/KM

Extra Charges beyond 8 Hours:

Rs. 100/Hours

Waiting Charges after 30 Mins :

Rs. 2/Min

Night Charges for Driver between (10pm-5am) :

Rs 150

Tolls, Parking and State Permits as per actuals

HMC Budget Maruti Suzuki Swift Dzire, or similar

Super Saver Deal
Free Cancellation

Rs.1,792

Rs.1,595

Fare Breakup

Base Fare :

Rs.1,595

ServiceTax (@ 5%):

Rs.80

Total Fare :

Rs.1,675

Inclusions

Distance Included :

80 KMs

Duration Included :

8 Hours

Waiting Time :

30 Mins

Exclusions

Extra KM beyond 80 KMs:

Rs.10/KM

Extra Charges beyond 8 Hours:

Rs. 100/Hours

Waiting Charges after 30 Mins :

Rs. 2/Min

Night Charges for Driver between (10pm-5am) :

Rs 150

Tolls, Parking and State Permits as per actuals

HMC Standard Toyota Etios, or similar

Super Saver Deal
Free Cancellation

Rs.1,905

Rs.1,695

Fare Breakup

Base Fare :

Rs.1,695

ServiceTax (@ 5%):

Rs.85

Total Fare :

Rs.1,780

Inclusions

Distance Included :

80 KMs

Duration Included :

8 Hours

Waiting Time :

30 Mins

Exclusions

Extra KM beyond 80 KMs:

Rs.11/KM

Extra Charges beyond 8 Hours:

Rs. 100/Hours

Waiting Charges after 30 Mins :

Rs. 2/Min

Night Charges for Driver between (10pm-5am) :

Rs 150

Tolls, Parking and State Permits as per actuals

HMC Family Toyota Innova, or similar

Super Saver Deal
Free Cancellation

Rs.2,466

Rs.2,195

Fare Breakup

Base Fare :

Rs.2,195

ServiceTax (@ 5%):

Rs.110

Total Fare :

Rs.2,305

Inclusions

Distance Included :

80 KMs

Duration Included :

8 Hours

Waiting Time :

30 Mins

Exclusions

Extra KM beyond 80 KMs:

Rs.13/KM

Extra Charges beyond 8 Hours:

Rs. 100/Hours

Waiting Charges after 30 Mins :

Rs. 2/Min

Night Charges for Driver between (10pm-5am) :

Rs 150

Tolls, Parking and State Permits as per actuals

HMC Economy

HMC Standard

HMC Premium

HMC Family

HMC Luxury

Hmc Group
Book Your Cab
Please Enter City!
Enter Valid City!
Please Enter City!
Enter Valid City!
Origin & Destination Should Not Be Same!
Please Select Date!
Select Valid Date!
Please Select Date!
Select Valid Date!
Book Taxi in Jaipur, Rajasthan
Looking for cabs in Jaipur, Rajasthan, HireMeCar provides budget car rental services for intercity cabs. At HireMeCar booking local city cab is very easy and simple. To hire cab in Jaipur, you just need to click on trip type from the booking tab and select our intercity cabs at the best price available in the market.
Why to go through the travel discomfort in public transport, when we are providing you the quality intercity cab services in Jaipur.
Enjoy our amazing car rental services with your friends and family and get discounts with our cab coupons. You can also choose cabs for full day for your preferred location. With our affordable cab service in Jaipur, you can visit all the major attractions of Jaipur. We also offers car reservations exclusively for airport and rail transfers in Jaipur. With just a single click book city cab services to make your travel easy and convenient in any part of the city.
You can pick from our fleet of Indica, Ertiga, Etios, Dezire, Vento, Innova, Scorpio, Limousine, Audi, Mercedes, BMW and more, according to your requirement. To go on weekend trip within the city or book cab for your business meetings you can also call our direct number our dedicated customer service will provide you the best offers and give you the complete information.
Tourist Places in Jaipur
Amber Fort

(Fort)

The Amber Fort is an epitome of the romanticism of the Rajputs. Among the attractions within Amber Fort, the walk through the 2 km tunnel joining Amber Fort withJaigarh Fort will surely be an unforgettable experience for visitors.

Sheesh Mahal (Hall Of Mirrors)

(Monument)

The Sheesh Mahal or Palace of Mirrors is among the most remarkable sights within Amber Fort, featuring a unique play of natural light reflected on mirrors.

Jaigarh Fort

(Fort)

Perched atop the Hill of Eagles on the Aravalli ranges, the Jaigarh Fort has a rich cultural and architectural value and features the largest cannon on wheels in the world.

Hawa Mahal - Palace Of Wind

(Monument)

Designed in the form of Lord Krishnas Crown, the Hawa Mahal is a marvel of architecture featuring five floors of artistry in pink and crimson sandstone and white lime.

Birla Mandir Temple (Laxmi Narayan Mandir)

(Spiritual Places)

The Birla Mandir in Jaipur, also known as the Laxmi Narayan Mandir,is a stunning creation in shining white marble dedicated to Lord Krishna and Goddess Lakshmi.

Akshardham Temple

(Spiritual Places)

One of Jaipurs most prominent tourist landmarks, the Swaminarayan Mandir or Akshardham Temple features beautiful architecture, magnificent idols, sculptures, and stunning carvings.
What our Customers say
Like it's chauffeur waiting at Mumbai Airport for me and saying Namaste to My Matta Ji---- the personal care by it's drivers.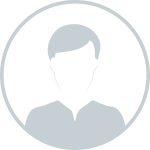 Mr. Suraj Kumar
Like the services.. with very reasonable rates from other cab service provider.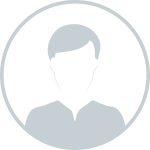 Mr. Nitant Sharma
I booked taxi from Delhi to Jaipur for my Father, It was all good. No problem at all. I would try to use them again and again.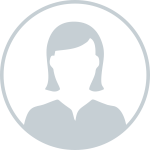 Ms. Sakshi Kashyap
Price
Best Price Guarantee
Quality
Well Maintained Fleet
Service
24x7 Customer Care
Other Popular Routes from Jaipur
Other popular Routes to Jaipur

When you sign up below for our newsletter