Book Leh Airport Taxi & Save Upto 30%
24x7 Airport Pick & Drop
One Way

Round Trip

Local

Airport
Popular Cities
Delhi
Jaipur
Mumbai
Rajasthan
Please Enter City!
Enter Valid City!
Popular Cities
Delhi
Jaipur
Mumbai
Rajasthan
Please Enter City!
Enter Valid City!
Origin & Destination Should Not Be Same!
Please Select Date!
Select Valid Date!
Please Select Date!
Select Valid Date!
Cancellation and Refund Policy
You may cancel or change your booking any time by using online link / phone / email up-to 24 hours prior to pickup date and time.
In event of cancellation within 24 hours of pick-up time ₹ 250 will be charged for Small Cab ₹ 500 for Family Cab & Tempo Traveler and rest will be refunded.
The refund will be processed within 5 to 7 working days and will be transferred to the customer's bank account only after receiving all required information in order to process refund. No cash refund requests are entertained.
Popular Blog on HireMeCar

Badrinath- Lord of the berries, is situated in the Garhwal Mountain Range on the banks of the river Alaknanda in Uttarakhand, stands as a testimony to the Hindu scriptures and legendary stories.

One of the most important pilgrimages, Badrinath or Badrikashram has Lord Vishnu in dual form of Nara and Narayana who personify the body and soul relationship. Badrinath also is surrounded by many mountain peaks like Nilkantha which attract many adventure enthusiasts from across the globe. Often visited as one of the places in a Char Dham Yatra Package, Badrinath is indeed a place to explore nature to satisfy the spiritual and adventure thirst.

Badrinath Dham is also renowned as the place where Pandavas started their journey towards heaven and where Sage Vyasa wrote the epic-Mahabharata.

If you want to visit a place with family where everyone gets to do something of their interest, then mark this place. Badrinath Yatra is a holy tour in itself as one can visit places of worship, Ekadashi Gufa, Mana which consists of Ganesh-Guha-the place where Lord Ganesh wrote the epic Mahabharata, Vyasa-Guha – Vyasa sat in this cave to dictate Mahabharata to Ganesh, interestingly via telepathy, Bhim-pul - a bridge constructed by Bhim to aid the crossing of the river Alaknanda, Bhim- Shila- the place Pandavas chose to ascend towards heaven ,and many more places with interesting stories behind.

Badrinath is a small town with good facilities available. Food and accommodation is well taken care of and the place offers a very rustic yet charming view filled with white mountain peaks and green vegetation adding more elegance and beauty. With a vintage like experience, Badrinath fills us with clean air and freshens up the body.

This summer, head towards Badrinath via Haridwar. Since Haridwar offers well connected routes, opt for our Haridwar to Badrinath Taxi Service which takes about 7 hours with a distance of 323 Km to complete. It is a surreal experience indeed!

Also Read : Char Dham Yatra: Trip to Kedarnath 2018

Read More...

On top of the Garhwal Himalayas, lies the abolisher of all the sins- Kedarnath, form of Lord Shiva who is celebrated and revered by all Hindus. Kedarnath temples is an enticing place to be this summer with the beautiful trees casting their shadows, the sun glazing through the snow caps and cool wind blowing some calm! Just take a break and head to this place with our Char Dham Yatra Package. You could travel solo or with your troop, the journey is promising and worth it all at the end!

Kedarnath is one among the Char Dham Yatra destinations and also a part of Panch Kedars and most importantly holds significance for being the prominent jyotirlinga out of the twelve jyotirlingas. Kedarnath Yatra symbolises attaining liberation from one's one mind by eliminating the negative thoughts and infusing positivity.

Kedarnath also is home to many legendary stories. Pandavas after the Kurukshetra were burdened with guilt and hence, prayed to Lord Shiva who tested them in the form of a bull. The grey stone that is worshipped in Kedarnath is believed to be the hump of the bull. Later, the saint-philosopher Adi Shankaracharya is given credits for restoring the glory of this shrine.

[Must Read : Char Dham Yatra 2018 : A Complete Travel Guide]

One could visit Kedarnath as a culminating destination of Char Dham Yatra or just exclusively. Kedarnath tour package allows one to enjoy visiting many places like Gaurikund and the other Panch Kedars in and around the Garhwal Himalayan Range.

Although the final part of the journey to reach the peak of Kedarnath is by trek or ponies, the best way according to us is to have a Haridwar to Kedarnath Taxi Service. Since Haridwar is well connected and is a hub, booking a taxi from Haridwar to Kedarnath is just easier with our well range service options. The journey comprises a 123 Km stretch that would take about 5 ½ hours. It is indeed quintessential to have a smooth and tireless journey. With HireMeCar, travelling is just as easy as booking a car. Wide Range of cars, ease of access, reliable services and supportive customer care – all in one package to make your packages dream come true!

Read More...

This summer, travel to exotic locations in the Himalayas, enjoy its beauty and gain some punya too!

Char Dham Yatra or the four-destination travel embodies some beautiful and deep spiritual nature. Usually traversed from West to East, it begins with Yamunotri and Gangotri, and culminates with the Kedarnath and Badrinath.

Hindus predominantly worship their Gods in three broad ways and hence the communities – Shaktha community (Feminine energy, the creator), Vaishnava community (Vishnu, the preserver) and Shaiva community (Shiva, the Destroyer).

The Char Dham Yatra consists of two Shakta temples which are Yamunotri and Gangotri, and Badrinath for Vishnu whereas Kedarnath is for Shiva. Established by one of the foremost saint-philosopher in the Hindu history- Adi Shankaracharya; this symbolises paying homage to all the energies in the cosmic world.

But, religious beliefs aren't the only reason why one should undertake this yatra since the journey is filled with diverse landscapes from glazed Himalayan ranges, mighty Rivers, bountiful waterfalls, green grass-laden lands to Rocky Mountains. The various colours, hues and textures is refreshing and makes for a complete soulful experience!!

The Char Dham Tour Packages comprises:

Yamunotri : Situated on the Garhwal Himalayan Range, Uttarkashi of Uttarkhand is the source of Yamuna! Surrounded all around by the mountains, this holy shrine built by Maharani Gularia in the 19th century stands as an epitome of beauty attracting spiritual minds and adventure minds alike.

Time to Visit : Akshaya Trithiya (May) to Diwali (September/October)

Gangotri : Gangotri, a small town in the Garhwal Himalayan Range holds the sacred shrine dedicated to the much revered and mighty river- Ganga! Famously known as the purifier or the abolisher of all sins, it is this place where she fell from the Shiva's locks to grace the human kind on Earth conceding to the pleas of Bhagiratha!

Built in the 18th century by Gorkha General Amar Singh Thapa, has various other spots like Gaumukha, Pandava guha to explore as well! Just book a Char Dham Taxi and visit them all.

Time to Visit : Akshaya Trithiya (May) to Diwali (September/October)

Kedarnath : Clad with pristine snow caps and chilled with the flow of River Mandakini, Kedarnath is relatively a beauty that's not much tainted. Retaining the old charm, this holy temple dedicated to Lord Shiva has visitors across age groups. Perfect for a thrilling trek, and also for a quite self-reflection! Apart from visiting this Jyotirlinga, you can also visit the famous Shankaracharya Samadhi, Bhairavnath Temple, Ukhimath etc.

Time to Visit : End of April to Early November

Badrinath : Lord Badrinarayan's temple at Badrinath has tales that only supports its significance. Established by Adi Shankaracharya, Badrinath remains as the land where the Pandavas transcended to heaven, where Nara and Narayana meditated, and also as the place of Veda Vyasa's authored Mahabharata in Mana's cave!

Time to Visit : May to June and September to October

Avail our Char Dham Car Rental services and explore uninhibitedly the Mother Nature at her best glory!

[Must Read : 5 Offbeat Destinations To Visit In Delhi - Travel Blogs ]

Read More...
Other popular Routes from Leh:
Other popular Routes to Leh:
© 2018 Aurven Technologies India Private Ltd or its affiliates. All Rights Reserved.
Powered by Cabenture
GET UPTO 10% OFF
When you sign up below for our newsletter
Email-only deals delivered right to you

Discounted deals from large fleet of Taxi's

Special promo codes & discounts
Send Enquiry
I want a car in
Please Enter City!
Enter Valid City!
Please Enter Name!
Enter Alphabetic Character Only!
Enter Min 3 Digit Alphabetic Character!
Please Enter Email ID!
Enter Valid Email ID!
Please Enter Number!
Enter Valid Number!
Enter Minimum 10 Digits!
Enter Numeric Character Only!
Thanks for submitting your enquiry!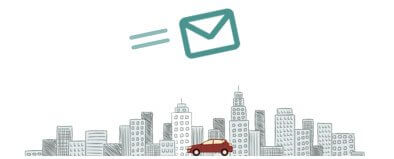 Someone from HireMeCar support team will contact you soon !
Email Id Already exist!